Good Morning,
Being intolerant to chocolate is a challenge (& nuisance) at the best of times however it's all the more prevalent around this time of year with Easter celebrations and mini eggs and cream eggs all over the stores. Since I won't be indulging in any chocolate this weekend I decided to treat myself to a different kind of indulgence and one that won't make me unwell.
I spotted this Beauty Egg Collection from Look Fantastic on Instagram and immediately headed to the website to discover more. I've taken a more serious approach to my skincare in recent months, I think it's because I'm not too far from 30 and can no longer get away with a basic routine. I've added more lotions and potions and make a conscious effort to use a mask at least once a week to indulge and reinvigorate my skin.
Of course it's not only about what you put on your skin, it's about diet and lifestyle too and being unable to eat chocolate certainly helps avoid some temptation to opt for a sugar fix over a healthier choice.
Anyway after reading about the products included in the Beauty Egg I could not resist purchasing. The main attraction is the Elemis Pro-Collagen Overnight Matrix Marine Cream. I kindly received an Elemis set for my birthday from a friend and I've been using the products ever since. The Pro-Collagen day and night creams are luxe and an absolute treat to use every day. A 30ml tub of the product included in the Beauty Egg would cost more than the entire collection alone and therefore its great value for money considering all the other products also included.
I've wore Bare Minerals make up for years now and a face primer is something I've been lacking in my day to day routine. I've got one from YSL but it's more of an evening or occasion primer as it has a subtle shimmer effect which is not something I'd wear day to day. A full sized version of the Bare Minerals one is a great addition to my skincare collection.
The Foreo Luna is something I've been keen to try to get a deeper and more polished cleanse. At first I was a bit startled at how small it was despite anticipating it would be a smaller travel sized version however on reflection it's actually better suited and means you can get a closer cleanse and get in to all areas which might be more challenging with the normal size.
These 3 products alone were enough to justify the purchase and the others are simply a bonus in my opinion. The packaging is absolutely stunning and certainly has the 'wow' factor. The large box can be used for storage afterwards as well which is great.
If you're looking for a different kind of treat this Easter, I'd highly recommend it.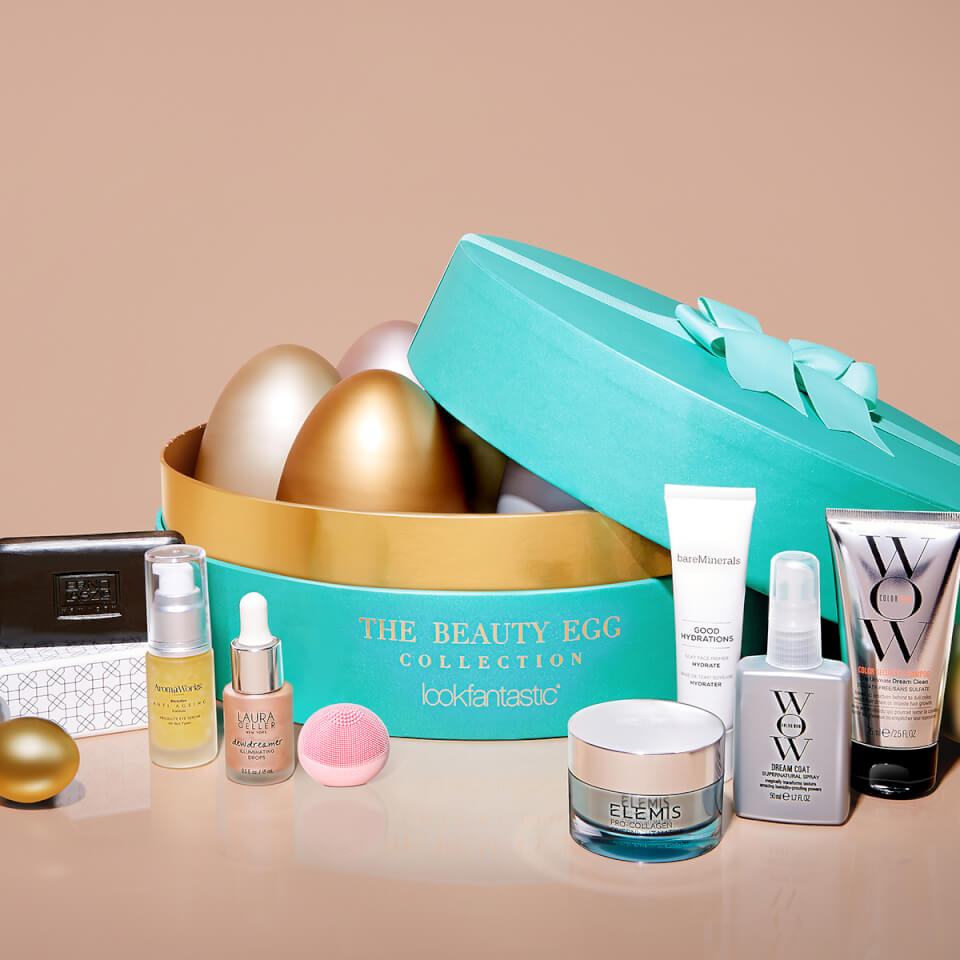 xo!