Good Morning,
You may have read my previous post back in February about purchasing a pair of the infamous love/hate trainers from Balenciaga. After some deliberation, I ended up returning them mainly due to the colour way not being 100% my style but also due to the cost.
Fast forward two months and here I am having purchased another pair of Triples. This time, the colour way is more suited to my style and a better fit for my wardrobe. Since returning the last pair I kept checking back on the website, looking at different ways people were styling and in the end, as soon as my size came in stock I purchased. I figured I can always sell them in a few months time if I decide I don't like them or haven't wore them much.
For now, I've worn them a few times already and I found them to be comfortable. The weight takes some getting used to but if it helps with toning the legs then that's a bonus.
I've started to note down different ways I plan to style and wear and I know they'll be ideal for travelling so I'll likely base my travel outfit for Mexico next month around them.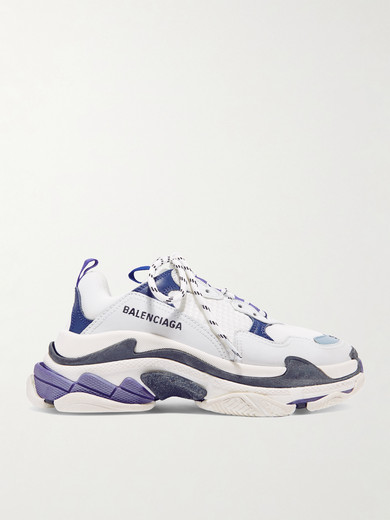 xo!